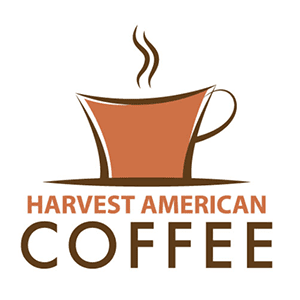 Harvest American Coffee
Camden, NY
Hi Just want you to know how pleased I am with the ease of the Artisan 6. I roasting from a full city to an Spanish roast and I love that I don't get that burnt bitter taste that comes from some other roasters.
—Diane Merritt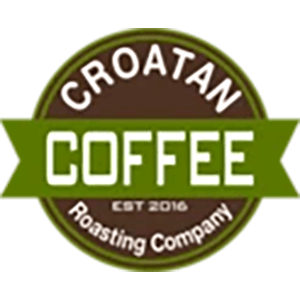 Croatan Coffee Roasting Co.
Maysville, NC
You can't go wrong with these products they put out! The Artisan 2.5 is a true work horse I love it!
—Jason and Sara Pearce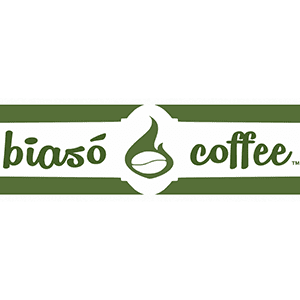 Biasó Coffee
Littleton, CO
Just roasted the 20th batch on the Artisan 6M, and I must say this roaster has surpassed all my expectations of what we wanted for a roaster. Perfect fit for our coffee roasting outfit here in Colorado. Thank You Coffee Crafters!
—Don D. Jarrett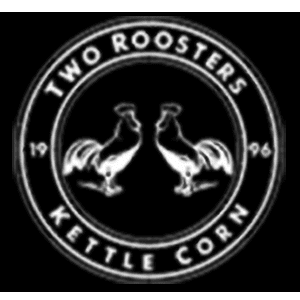 Two Rooster Kettle Corn and Coffee Co
Roanoke, VA
I wish I could rate this product and give this company 25 stars. It is hard to review the Artisan 6m with only 5 stars and a few quick words!
Quick background- our company specialized in products that were not coffee. When we realized the need for quality, fresh coffee in our area the hunt was on. We were literally starting with zero product and process knowledge.
Our search lead us to numerous companies and products, which our budget was not prepared for. Then, on eBay, I came across Coffee Crafters. I cannot stress how glad I am that I found that listing for the Artisan 6m!
The product- The Artisan 6m meets and more than exceeds what what we expected out of a coffee roaster. The most important and obvious feature was the cost. Easily coming in 50-70% below what the industry average is for a roaster, our business was poised to pay off our capital investment insanely fast. The price of this product allowed us to not worry about what was making our product but instead allowed us to concentrate on what we were roasting and who we were going to sell it to.
The ease of operation on this machine also instantly creates a situation where you can train staff with no headache and you don't have to worry about a novice effecting the quality of your product.
The quality of the equipment is bar none. Super impressed with the level of simple but highly efficient engineering. The high quality fabrication means less time making sure my roaster is working and more time making money. If, in the event a part does fail, it has been brilliantly designed with replacement parts we can all find locally.
Production with this roaster is also spot on. We roast easily 30 lbs and hour with non stop roasting numerous hours at a time. We can fill 1/2 lb orders to serveral hundred pound orders. With this roaster, it isn't "how much can I roast", but instead is "how much can I sell!
The biggest selling point of the Artisan 6m is easily and by far, the staff and fabricators. They treated our company as if their business depended on it. From product education to support and information about not only the roaster but to running a coffee business itself. No question or inquiry goes unanswered by them. If needed, the tech support is thorough and speedy. The quality of this machine and company is clearly, to us, based on the care and attention the staff and company give to the production of the product and to us as a customer.
—Travis Powell
Burke's Coffee Roasting
Nampa, ID
Thank you Ken and Coffee Crafters for helping our dream of owning our own business roasting coffee become a reality!
—Greg Burkheimer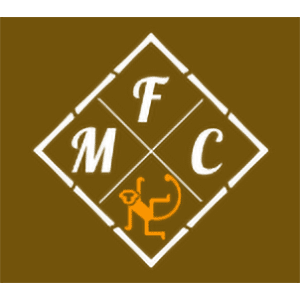 Four Monkeys Coffee
Kutztown, PA
It's been 6 months since we purchased our Artisan 6M. We (and our customers) couldn't be happier. The roaster runs like a champ and it's easy to operate and maintain. We can change the roast profile to match any bean we purchase and get consistent quality results. I love the hands on approach, the ability to watch the beans the entire time they're roasting and the chaff removal system is amazing, it produces the cleanest coffee we've ever bagged.
—Chris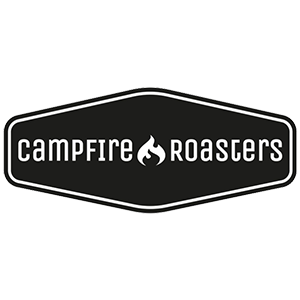 Campfire Roasters
Madisonville, KY
I love the roaster! Our business is off to a great start. We exceeded our sales goals immediately. You have a great product!
—Kevin Maples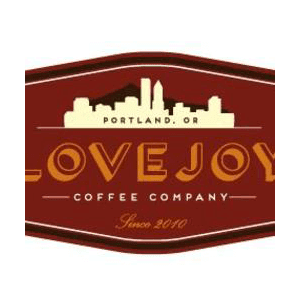 Lovejoy Coffee Company
Portland, OR
I had been looking for a new roaster for my business for quite some time. My one pound roaster just wasn't cutting it anymore as my business grew and I found myself spending more and more time on the roaster with less and less return for my time. I don't recall where I first heard about Coffee Crafters Artisan 6, maybe a coffee forum, maybe an advertisement but the machine piqued my interest instantly. Yes, the price had a great deal to do with it but I also happen to love fluid bed roasters having started my career on small and large Sivitz machines. I was on the fence about purchasing the Artisan 6, I had reservations about a new company with no track record of dependability or customer service. I emailed Ken a few times with questions and he answered promptly and at length. Still I wavered. Finally I had to make a decision and I found myself on the road to Liberty Lake, WA to pick up my new roaster.
Nine months and hundreds of pounds of coffee later I pat myself on the back for being so remarkably wise. My Artisan 6 has been a workhorse and has made my life a great deal easier. I've had a couple of technical issues along the way but in each case the response from Ken was immediate, accurate and effective and I was up and running within 24 hours. It is nice to know that someone has your back when things go wrong or when questions arise. The one thing I seldom hear people mention is just how much fun it is to use this machine. I mean, I feel like a little kid every time I get orders and fire up the roaster.
I'm an active participant in the roast process as I smell the beans, hear the beans, watch the beans as they go from jade green to cinnamon to chocolate. It is such a seat-of-the-pants experience and I feel I'm in complete control through the entire process. It really shouldn't be this much fun but it is. If you want to start or grow your coffee business you really owe it to yourself to check out the Artisan 6.
—Chris Crumal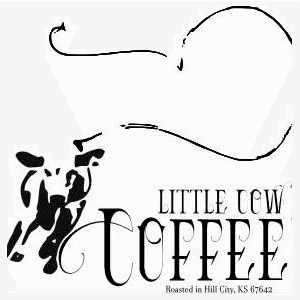 Little Cow Coffee
Hill City, KS
I have roasted a little more than 500 lbs on it so far and everything works exactly the same as the day I first plugged it in. A+ on reliability. I typically roast 5-6 lb batches and it does a great job. Occasionally I am roasting for over an hour, back-to-back 5 lb batches. It acts like it could roast forever. Power is not lacking at all. It's also fairly cheap to operate. My electric bill has stayed pretty much the same. All in all, I wouldn't be roasting without it. The price is awesome and so is the machine. Simple, affordable, durable. Just wish I could sell more coffee. I'm not doing it justice.
—Matthew Randall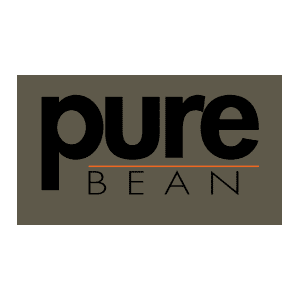 Pure Bean Roasters
Rapid City, SD
The roaster is awesome. We've had a little trial and error but we're pretty dialed in at this point. Thanks for all the help!
—Nick Reid
The Bitter End Coffee House
Grand Rapids, MI
The roaster is awesome. In summary this unit has in spite of our skepticism far exceeded our expectations. It was the perfect solution and is a great addition to any small/medium shop. We highly recommend it.
—John Sprite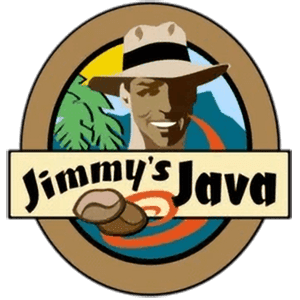 Jimmy's Java
Cape Coral, FL
We have been using our roaster in a production environment for 3 months and are extremely satisfied with the value-to-cost of the Artisan V Roaster. We can consistently roast back-to-back 'super loads' (over 5lbs) with little or no trouble (after the heat shield upgrade). Ken and the folks at Coffee Crafters are always available to talk and are ready to incorporate suggestions for improvements into the equipment. We have found it VERY easy to service (yes we have had several significant problems that were solved with the heat shield upgrade) and even the most major repair can be made by any reasonably savvy roaster-owner. We plan on buying a second roaster this Fall.
—Jim Schillreff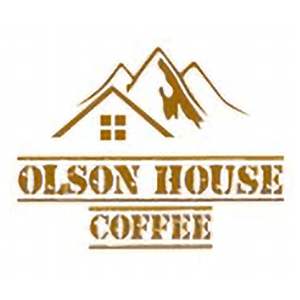 Olson House Coffee
Oroville, CA
I want to give a review that I hope is helpful for anyone who is considering purchasing the Artisan 6 I purchased the Artisan 5 back in early 2013 with the intent of selling coffee at our local farmers market and small retail grocery stores here in Northern, CA. Let me start by telling you California is a nightmare to start a small business in so be prepared if you live here. I want to take a second to tell you about Coffee Crafter's customer service. In a world where customer service is usually outsourced or service is poor Coffee Crafters shines !! I have talked with the owner Ken and head of sales and service Shawn on several occasions and can tell you they are a first class operation. Every question I have had they have been glad to answer. My first impression looking at the roaster said quality. I did a lot of research on small commercial roasters. I liked the design and the fact that they made the roasters in Washington State.The ease of use and small foot print was important also. The ability to plug into a 220 volt dryer style outlet made the hook up simple. The construction, fit and beautiful finish all were excellent quality. So here I am about one year later, thousands of pounds of coffee roasted supplying 14 stores all with the Coffee Crafter Artisan Roaster. No issues to date at all. This roaster is awesome it roasts 1/2 to 6 lb batches to perfection. My roaster is the older 5 pound model and I received some updates to match the performance of the Atrisan 6. I have literally cupped thousands of roasts with beans from all over the world and Hot Air Roasting is truly going to give you the smoothest coffee with excellent bright flavors. I have won over so many coffee drinkers that thought they would never change the premium brand coffee they were buying. I can honestly say that if I was going to do It all over again without question I would purchase the Coffee Crafter Artisan Roaster, no question!
—Rick Olson
Emmett
We've always wanted to open a micro roaster and your roaster was the perfect solution and has served us very well over the past 10 months. The price point and ease of installation make it a no brainer for a small shop. We looked at Diedrich machines (waaayyy out of our league) and I happened across your machine on EBay of all places. The design is brilliant and our roasted coffee has been called the best anywhere east of Atlanta.
Kevin Roberts
Hi Ken, A belated thank you for the time you and Anick took in June to give my wife Anh and me a tour of the Coffee Crafters operation and a couple of roasts. Although I had already purchased the Artisan 6, the obvious attention to customer support made a very positive impression. I know what it takes to treat every customer as though they are special. I now have 25 roasts under my belt and am getting a real feel for the roaster. It is really FUN to roast with your well thought out machine. A real winner, I know you all will do well.
Philip Tanimoto
I just got my new Artisan 2.5 connected. For my first batch, I roasted 500g and it turned out perfectly. I repeated the process just to make sure I had it down. This machine is awesome!
Join These and Thousands More Satisfied Customers